March of Beijing is Chinese "hottest" place. Two sessions of China draw media's and the world's attention in every March. In this month, petroleum industry will usher in the most important events of the year, China International Petroleum & Petrochemical Technology and Equipment Exhibition (cippe) and International Petroleum Summit.
Cippe, the largest petroleum exhibition in the world, will be held in new China International Exhibition Centre on March 19 to 21. Cippe, as a regular gathering in petroleum and petrochemical industry, has been successfully run for 12 years. There are over 1,500 well-known enterprises as exhibitors and 50,000 visitors at home and abroad expected to participate in cippe2013, according to the organizing committee of cippe. It is reported that 2013 International Petroleum Summit would be concurrently held with cippe. The summit is hosted by the organizing committee of cippe and the magazine "Petroleum & Equipment" and has become the barometer of the industry.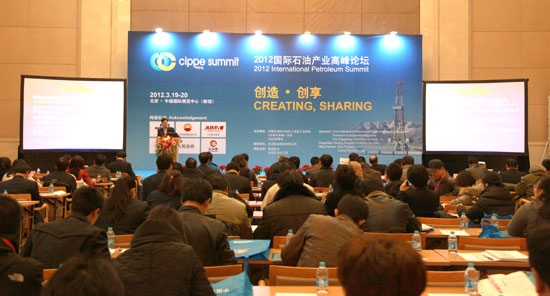 Chinese oil and gas industry has a great year of 2012. CNPC produced 110.33 million tons crude oil, having a growth of 2.79 million tons compared with the previous year. In addition, CNPC realized sharply improvement in recovery efficiency that 2.2% total well produced 7% total crude oil and realized scale development with low permeability and low permeability reservoirs. Sinopec increased 1.9% yearly crude processing volume compared with 2011 and broke 20 million tons monthly crude processing volume for the first time. As the first refiners in China, Sinopec strengthened its leading position with 91.3% oil refining device operating rate and 98.4% load rate. What's more, CNOOC reached its 2012 goal of annual production and had a sharp forward of the overall business.
Meanwhile, oil industry still holds a hard production responsibility. China imported 271 million tons crude oil, rising 6.8% year-on-year in 2012 while total import account for about 220.67 billion dollars, increasing 12.1% year-on-year. The cost of imports pressure goes higher.
Development is the most fundamental method to deal with the contradiction of energy supply and demand which turns worse in recent years. 2013 is the mid-term of "five-year" national energy development plan and is the key development period to oil and gas industry.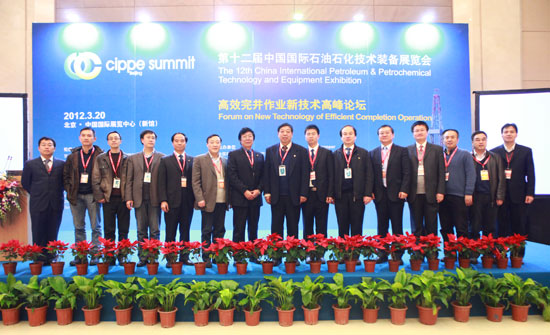 Now, Global oil and gas field goes into a challenging time. A lot of tasks brings significant topics to technology research and innovation of oil and gas industry such as mining hidden land conventional ultra-low permeability resources, increasing reserves and stable production of main oil (gas) field, developing and reserving more unconventional resources and exploring and developing deep water resources. These problems also put forward the development requirements of China's manufacturing industry to go on high-end road and master the key tools and equipment.
To encourage and promote the innovation and application of upstream technology and equipment and promote efficient development of natural gas, cippe International Petroleum Summit concentrates on the discuss of research and application of drilling, completion and fracturing technology with the theme of "Innovation, Wisdom Future", and specially sets two branches to share global advanced technology and innovation of China in this area, aiming at drilling technology research and application of Tarim deep well and complex well.
Then, experts from domestic and foreign well-known industry organizations, oil companies, oil field technical services, scientific research institutes, equipment manufacturing companies will state and discuss technology, process, tools and equipments in different sides, the current difficulties in operation and future technology application and development trend to promote China's petroleum science and technology to catching the world advanced level.
Moreover, to encourage innovation and speed up the popularization and application of the advanced achievements, the Summit will be the platform for the winners and nominated enterprises of "cippe Innovation Award" to promote products.
The panel of experts of "cippe Innovation Award" is composed by more than ten academicians and industry experts according to the organizing committee of cippe. The winner will be selected from almost 2 thousand exhibitors with kinds of exhibits with strict screening, discussing and reviewing. The gold medal winner of last time is CNPC Bohai Drilling Engineering Company Limited and its BH-VDT5000 vertical drilling system was awards as the most popular exhibit.
During the Summit, directors of project tender office, purchasing department of CNPC were invited to introduce the process of project tender and purchasing of CNPC, moreover, overseas projects manager will state the demand of CNPC overseas project equipment requirements and etc.