Beijing Soundwel Technology Co.,Ltd will show up on cippe2018
Pubdate:2018-03-15 11:41 Source:liyanping Click:

Vidisco Ltd. is a global leading designer and manufacturer of state-of-the-art portable X-ray inspection systems.
For almost 30 years Vidisco has been revolutionizing the X-ray industry as it was the first company to offer a portable, PC-based digital X-ray system packed in a single suitcase.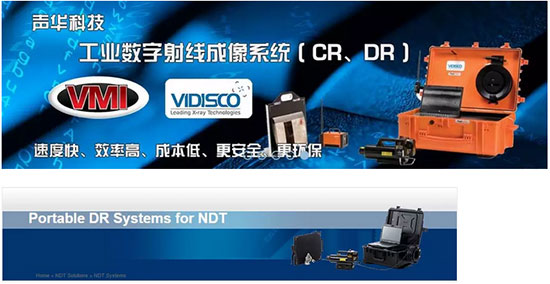 Beijing Soundwel Technology Co.,Ltd. isspecialized in the R&D, manufacture and technology application in NDTUltrasonic Testing Instruments. Products include: sound detection instrument,pipeline leak detector, ultrasonic flaw detector, ultrasonic thickness gaugeand other testing instruments. We also provide OEM and ODM service for domestic and foreign partners.
Besides manufacturing, we are also the exclusive distributor of Vidisco Ltd., an Israel company. Vidisco was founded in 1988 and dedicated in R&D and manufacturing of portable DR systems. Vidisco is theleader of portable DR systems worldwide. Vidisco's products are widely used in NDT and Security. The industries we serve are: Oil & Gas, Aviation &Aerospace, Shipyard, Nuclear Power, Military, Construction, Pressure Vessel,Museums etc. Vidisco's DR have installations in over 75 countries worldwide,total installation has exceed 1,000 units. Vidisco will provide our customerswith continuous innovative products and service.