Company Introduction
Beijing Oilchemleader Science & Technology Development Co., Ltd (OCL) is an advanced new high-tech company, which established in March 2001 and registered in Zhongguancun Science Park of Beijing. Floor 11, No.2 Building, TBD Center, Beiqijia, Changping District, Beijing. OCL is primarily engaged in researching, developing, manufacturing, selling and providing related technical services of oilfield chemicals. Founded in 1985, Weihui Chemical CO., Ltd is our wholly owned subsidiary and production base. Located at Weihui City, the historical & cultural city of northern Henan, and adjacent to Beijing-Guangzhou railway, No.107 national highway and Beijing-Zhuhai Expressway, the our subsidiary covers an area of 240 acres, possessing RMB 650 million of fixed assets investment, the building area of nearly 65,000 square feet, and the annual output value of RMB 600 million. We have built a good relationship with institutes and universities, such as China Science &Technology Institute, China Oil Exploration Institute, China University of Petroleum, and Zhengzhou University.

Now the company has the following five series of products, which have promoted in the markets: drilling fluid auxiliary agents, cement slurry auxiliary agents, oil-recovery auxiliary agents, acidizing auxiliary agents and water-treatment auxiliary agents. Weihui Chemical Co., Ltd is the Network designated manufacturer of China National Petroleum Corporation, China Petrochemical Corporation and China National Offshore Oil Corporation. Our products are sold throughout the major domestic oilfield and export to Russia, Nigeria, Iran, Saudi Arabia, etc, more than 20 countries. Our new products have substitute more than ten types of overseas products, making a certain contribution to the research and development of China's oilfield.
Brief Introduction of Weihui Chemical Co., Ltd.
Founded in 1985, Weihui Chemical Co., Ltd. is committed to the research & production of oilfield chemical products, and provides services for petroleum engineering for the past many years. After 40 years of strenuous efforts, the company has been developed into a specialized production enterprise for oilfield chemical products that integrates scientific research, production & sales, engineering & technical services as one. Its core competitiveness is further enhanced, and the industry realized continuous development.
Adhering to the concept of taking scientific & technological innovations as the guide and relying on technological progress to promote enterprise developments. The mutually-backing and advantage complementary development pattern has been basically formed at Weihui and Beijing. The company has established a good social image its development, by insisting on using its enterprise culture to enhance the core competitiveness of enterprise. we will continue to forge ahead, provide better services for the petroleum engineering, dedicate to the cause of the petroleum career, move forward to forge the industrial monument of oilfield chemicals, and realize the leap & sustainable development of corporate technological innovation capability.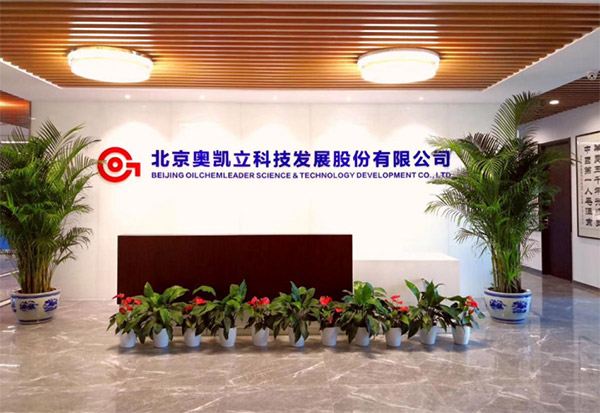 Ⅰ. Drilling Fluid Engineering & Technical Services
Since 2002, the company established the engineering technology department, hired a number of engineers with abundant on-site experiences, and set up its own engineering & technical services team. Since 2003, the company began to provide drilling fluid technology services for Sinopec Northwest Bureau, and contracted the drilling technical services for T726, TK1102 (both deep wells over 6000 meters) and other wells. The well drilling operations were smooth and there were no occurrence of any accidents. In 2007, the new environmentally-friendly anti-sloughing drilling fluid system jointly developed by the company and CNOOC found successful applications and solved the instability problem of Weizhou block shaft wall. In 2008, this project won the second prize of national scientific & technological progress award. In 2010, the company's solid free polymer drilling fluid was successfully applied in six wells at BULA Island of Indonesia. NUA-3 (ST) is Indonesia's first ultra-short radius sidetracking well which used USRD drilling technology. During many times of round trip operations (replaced BHA), the solid free polymer mud system reflected good lubricity, inhibitive ability and shaft wall-protecting ability. There was no jamming phenomenon and the drilling task was successfully completed. MEG drilling fluid was applied and disseminated at Qinghai, Tuha, Daqing, Dagang, Jidong, Sichuan and other oilfields.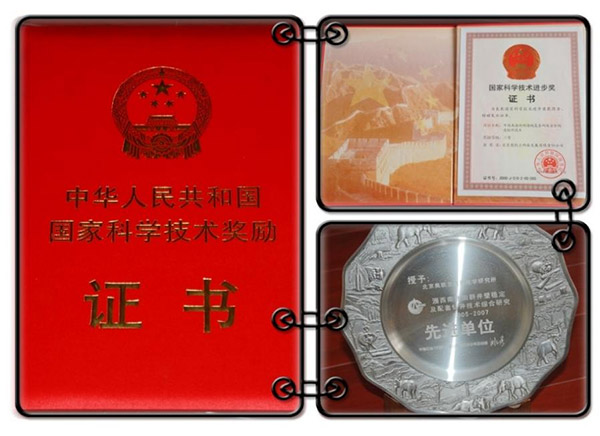 Ⅱ. Cementing On-site Technical Services
Starting from 2008, the company provided long years of cement slurry system services at Sinopec Northwest Branch, Dagang Oilfield, Sinopec Yuanba Gas field and Fuling Shale Gas Field. Currently, there are three cement slurry laboratories with a full set of instruments at Xinjiang and Sichuan. In 2013, the company provided cement slurry system services for 68 wells of Sinopec Northwest Branch, 120 gas field wells of Dagang Oilfield, 22 gas field wells of Sinopec Sichuan, and provided the cement slurry system with excellent performance and lower costs for oilfield customers. At present, the matured cement slurry system of our company comprises high-temperature resistant & salt-resistant cement slurry system, high-density cement slurry system, low-density cement slurry system and various conventional types of cement slurry systems.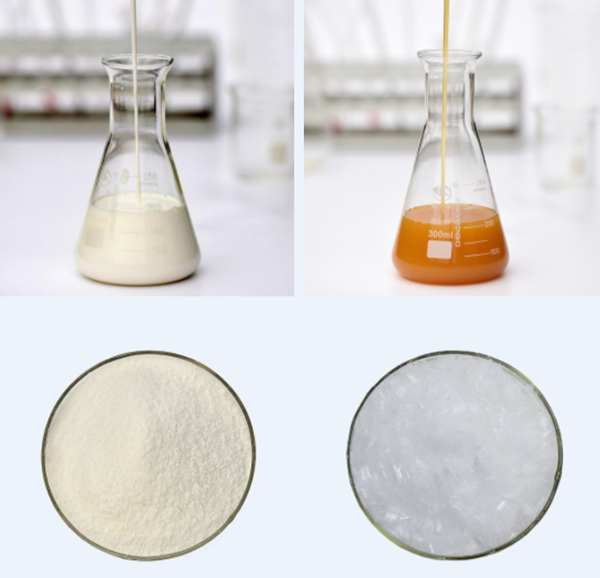 Ⅲ. Acidification Engineering & Technical Services
In 2005, the company developed the multi-hydrogen acidification system (this system has obtained the patent certificate). Multi-hydrogen acid is a kind of retarded acid with multi-level ionizing function. In 2007, this system was successfully applied in BZ34-2 oilfield of CNOOC. After the acidification, the daily fluid production of five wells amounted to 1033.08 cubic meters, and the daily oil production reached 998.99 cubic meters. In short, satisfactory results were achieved. In 2008, it was applied in Shizhong 45 well of Qinghai Oilfield, and the daily oil production after acidification was doubled. After this system was applied in Lei 64-30-30 well of Liaohe Oilfield, the daily water injection before acidification was 7 cubic meters and the water injection pressure was 18MPa. After acidification, the daily water injection increased to 50 cubic meters, and the water injection pressure increased to 13MPa. The multi-hydrogen acidification system was applied for many successive years at Yumen Oilfield, and better effects of reservoir reconstruction were achieved.
Ⅳ. Fracturing engineering technical services
1. Fracturing tracer monitoring technology
Fracturing tracer monitoring technology has the characteristics of large number, high precision, short period and low cost. In the test of dozens of Wells in shengli oilfield, the stimulation effect of each fracture in oil and gas Wells has been accurately quantified. It provides a reference for the improvement of fracturing technology during refracturing and is highly praised by users.
2. New channel fracturing technology
Flow through large channels between proppant clumps rather than through the porosity of the proppant pack; the open channel in the crack can increase the conductivity of the crack, reduce the pressure drop in the crack, improve the drainage capacity of the crack and increase the effective crack half length. Y441-1 well produced 0.7 tons of oil on the day before fracturing, with 2.4% water content, self-spraying after fracturing, 20 tons per day in the initial period, and currently 14 tons per day. Y441-2 Daily fluid production before well pressure 2 m3/ d; Daily fluid production after fracturing 16 m3/ d。
Advantages of new channel fracturing:
(1) More than 10~100 times higher than traditional fracturing can be obtained, which greatly increases the oil and gas production.
(2) It can effectively increase the effective period of fracturing and prolong the time of increasing production;
(3) it can reduce the risk of sand plugging in the construction process;
(4) It can effectively alleviate the channel blockage caused by fracturing fluid residue, formation sand and oil well scaling;
(5) Suitable for all kinds of oil and gas reservoirs, all kinds of wells: low, medium permeability, dense sandstone, straight wells, horizontal wells, etc.
(6) Compared with traditional fracturing techniques, the cost can be reduced.
3. Self-polymerization sand control technology:
Using the crosslinking action of self-polymerization liquid and self-polymerizer, the three-dimensional network structure is formed to capture the sand particles instantly, thus realizing the self-agglomeration effect of sand particles. the strength of the sand mass is above 5 MPa while maintaining the effective permeability at 3μm2 and above。
Application of self-polymerized sand prevention in XXX well,After the sand control construction, there is no sand production, the daily production of liquid and oil production are greatly increased, the construction has been stable for 162 days, the cumulative oil production of 450.6 t。
Booth Number:W1755