CZ Electric, a leading explosion-proof solution provider in China, will present on the 20th China International Petroleum & Petrochemical Technology and Equipment Exhibition (cippe2020) on August 26-28 at Shanghai New International Expo Center. Welcome to visit our Booth at E3376-1.
About CZ
CZ Electric Co., Ltd. ( formerly CZ Explosion-proof Electric Co., Ltd.) is a national high-tech enterprise founded in 1990. It is a leading domestic explosion-proof production, marketing and research enterprise. The company has the right to self-export. It is a member of the first-level supply network of China National Petroleum Corporation, a member unit of China's petrochemical material resources market and a supplier of China National Offshore Oil Engineering, and has successively entered the network of Kuwait Petroleum Corporation (KOC), Iran International Petroleum, Oman Development Oil Company and UAE National Oil Company.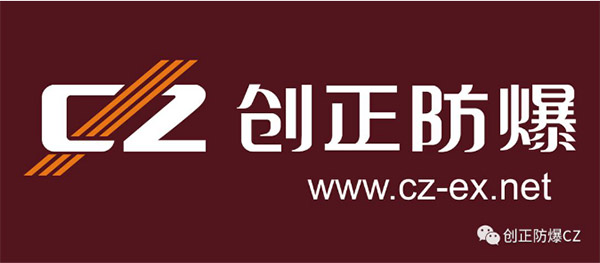 Products are designed and manufactured according to IEC international standards, and are among the first in China to pass ATEX, IECEx, TUV international explosion-proof product certification and CCC product quality certification. It is the first domestic manufacturer to pass the DNV EU ATEX certification It is also the first domestic explosion-proof enterprise to implement and pass the certification of ISO9001 quality management system, ISO14001 environmental management system, and OHSMS18001 occupational health and safety management system. The company has more than 120 patents for technology development with independent intellectual property rights and has been rated as provincial high-tech. The R&D Center and the Zhejiang Provincial Patent Demonstration Enterprise aim to provide users with high-quality products and high-value services with an international management system, advanced manufacturing processes and leading technology research and development.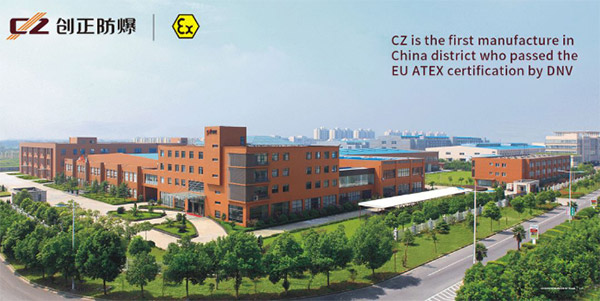 Main products
CZ designs and manufactures products that meet the domestic and international high-end markets according to IEC international standards. After years of continuous innovation and product research and development, the products now cover explosion-proof components, explosion-proof electrical appliances, explosion-proof lamps and complete system solutions. The main products are now Has fully obtained the ATEX EU explosion-proof certification and IECEx international explosion-proof certification, is the industry technology leader.
Main product
The company's full-plastic explosion-proof fluorescent lamps are listed as key provincial science and technology projects; full-plastic explosion-proof controllers, full-plastic plug&socket and other products have been recommended by China's industrial electrical appliances; the explosion-proof plug& socket series products have been listed in the National Defense Science and Technology Bureau. Recommended catalogue of participating technologies and products. The explosion-proof electrical box series developed by the maximum power dissipation method has now obtained the ATEX EU explosion-proof certification and the IECEx international explosion-proof certificate, making up for the gap in the field of domestic explosion-proof enterprises.
Application field
CZ adheres to the marketing concept of "excellent products for market, pre-sales program for service, transparent price for integrity", constantly improves the marketing network system, forms a young and professional sales team, and takes the lead in the industry to obtain IECEx05 The CoPC explosion-proof personnel qualification certificate can provide efficient and comprehensive services to customers worldwide at any time. The products have been selected as key projects: Fujian Refinery, Sinopec Tianjin Ethylene Project, Puguang Gas Field Natural Gas Purification Plant and PetroChina Guangxi Qinzhou Petrochemical 10 million tons/year refining 800,000 tons of ethylene, China-Turkmenistan cooperation oil and gas pipeline project, PetroChina Sichuan 10 million Projects such as 800,000 tons of ethylene per ton of refining oil and 800,000 tons of ethylene from Fushun's 10 million ton oil refining project are commonly used.

CZ Electric Co., Ltd. wants to take this opportunity to bring you the latest technology, products and solutions in the field of explosion protection, and also show the world the latest achievements of China's explosion protection.